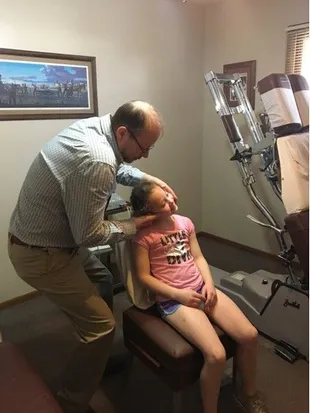 You will receive excellent chiropractic services at Stout-Henrichs Chiropractic Clinic! Here you can find specialized treatments for a variety of conditions.
Some of our services include:

Cervical and lumbar traction
Physiotherapy - ultrasound, electrical stimulation, diathermy
Injury rehabilitation
Acupuncture
Nutritional Supplements

Conditions and sources of pain that are regularly treated include:
Headaches and migraines
Arthritis
TMJ
Disc conditions (herniated or bulging, degenerated)
Shoulder problems
Women's health conditions
Pre-natal and post-natal care
Pediatric care
Sports injuries
Work injuries
Automobile accidents

Call our office today at (620) 227-7082 and let us know how we can serve you!