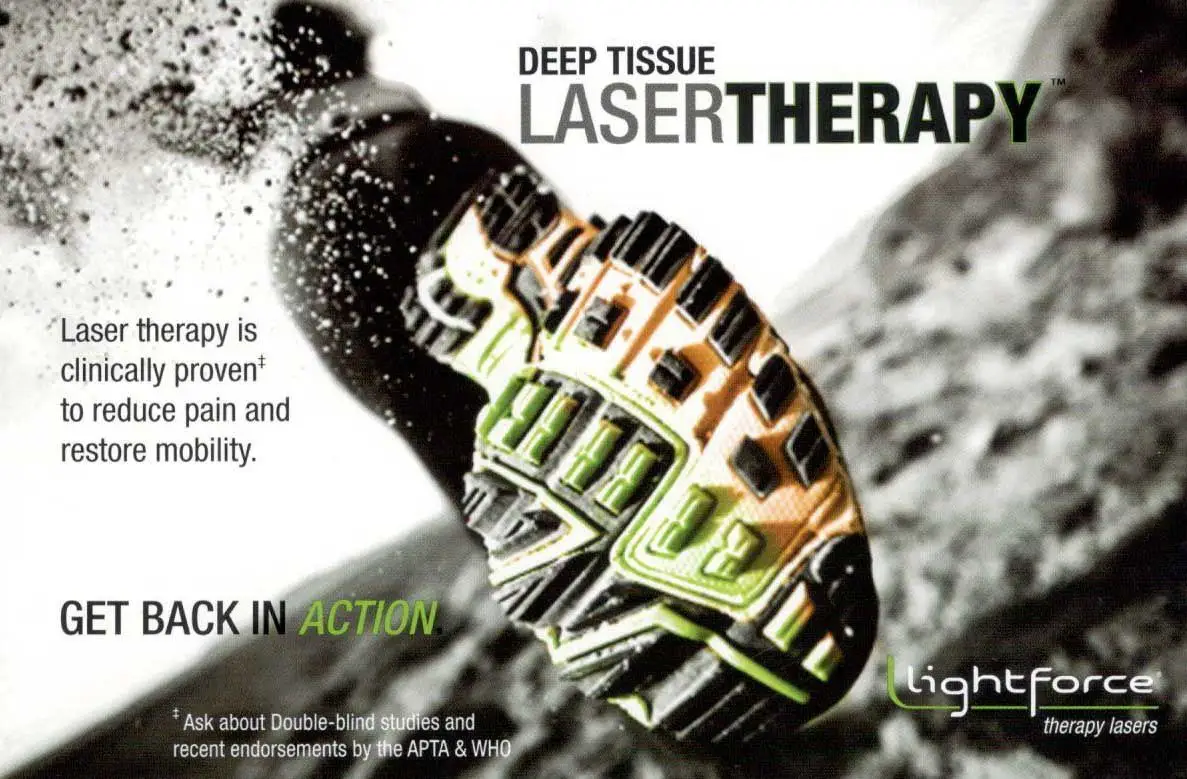 At Stout-Henrichs Chiropractic Clinic in Dodge City, KS, Dr. Kirk Henrichs believes that it is important to help patients in the safest, least invasive way possible to relieve pain and other discomfort. With that in mind, laser therapy is one option beyond standard chiropractic care that our practitioner offers.

General Information About Laser Therapy
When used to complement chiropractic, laser therapy consists of our practitioner directing laser energy toward an injured area. This light energy will heal the tissue. This energy promotes circulation, and as it does, it draws nutrients, oxygen, and hydration to the damaged tissue to encourage healing.
Laser therapy will decrease inflammation. It also has the potential to reduce muscle spasms and stiffness. In addition, you may notice a reduction in pain. The entire goal of the treatment is to stimulate healing and speed up the process, so you heal with less discomfort and more quickly.
Our practitioner can use this treatment for a variety of conditions, including tendinitis and bursitis. It may also benefit patients who suffer from headaches.
Benefits of Laser Therapy
You may benefit from receiving laser therapy in our Dodge City, KS, office for several reasons. For one, it doesn't require any type of medication. And since it's non-narcotic, you don't have to worry about the unpleasant side effects and the risk of addiction associated with opiates.
Laser therapy is a relatively quick procedure. Therefore, you don't have to spend hours in an office chair.
This particular treatment is also highly customizable. We can determine the appropriate number of treatments based on your condition.
Safety Concerns
As a general rule, laser therapy is relatively safe for most people, especially when compared to other non-natural treatments. However, your practitioner won't be able to perform it near your chest or back in a region where you have a pacemaker. The electrical energy from the laser can interfere with the electrical signaling of the pacemaker. Therefore, you must tell your practitioner if you have one before the treatment. Laser therapy is also not currently recommended for people who are pregnant.
Stout-Henrichs Chiropractic Clinic, serving Dodge City, KS, and the general vicinity, offers laser therapy to help manage uncomfortable musculoskeletal problems, like pain and inflammation. Contact us today for an appointment by calling 620-227-7082 to discover for yourself laser therapy's benefits.
---
Experience the power of laser therapy with the most advanced therapeutic option available. Deep Tissue Laser Therapy from LiteCure Medical

This drug-free surgery-free, pain-free modality quickly relieves pain associated with:
Neck pain
Back Pain
Sciatica
Arthritis
Bursitis
Disc Injuries
Shoulder Pain
TMJ
Migraines
Plantar Fasciitis
Carpal Tunnel
Sports Injuries
Soft Tissue Damage
More...
Call for an appointment today
Lightforce®
Lightforce® is the clear leader in providing the most advanced laser therapy products. Focusing on the therapeutic and pain management markets, LightForce offer innovative technology to all whow are involved with musculoskeletal rehabilitation and pain.

LightForce® offers superior solutions, developed by the most experienced laser scientists and enginners possessing a strong history of designing and manufacturing.

Drug-free, Surgery-free
Pain-free