Excellent Chiropractic Service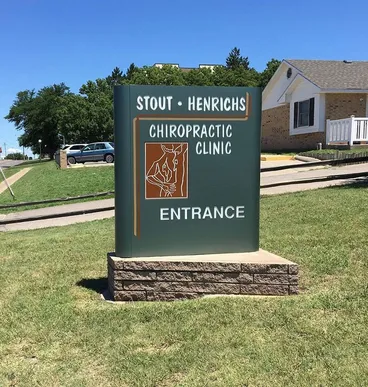 Welcome to our website! Stout-Henrichs Chiropractic Clinic has been treating patients in Southwest Kansas since 1993. Thank you for putting your confidence in us! We pride ourselves in giving each patient a personalized treatment plan that addresses his/her specific needs. We believe in giving patients the best possible experience!
We understand that although our patients may be diagnosed with the same condition, they may respond differently to treatments. For this reason, we tailor a specific plan of action to meet your needs, goals and unique condition.
Upon your initial examination, we will discuss with you our findings and what they mean. We will create a custom treatment plan to get you to where you want to be, whether that means less pain, better performance, or just better overall health.
Are you in need of a chiropractor? New patients are always welcome--just give us a call! To schedule an appointment, call Stout-Henrichs Chiropractic Clinic today at (620) 227-7082, or stop by our office at 1805 Avenue A in Dodge City.